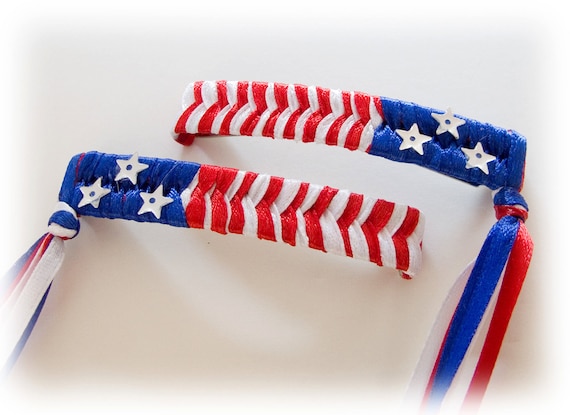 "American Flag Hair Barrettes,USA,Patriotic Hair Clips,Red White and Blue,Independence Day,USA Olympics,Fourth of July,USA Troops, Army Kid" by KimberlysEtsyJewelry
Most of my friends in Baltimore would rather stick their head in a hole than admit to being enthusiastic about sports, but don't worry, Olympics, I have Phil around to join me in my cheering tonight. I like to think of the Olympics not as a sporting event, but a strange worldwide flashmob, in which we all agree to bring out champions of sports we didn't know existed, and ask them to compete. For a month - we care intensely and deeply about things and people we've never thought about, (if only in cases where our country might be best at them) before forgetting about them in September. It's so bizarre and exciting to see all these countries come together in one place and completely fascinating to see what the human body can still do physically, when not sitting in an office chair all day importing and exporting.
Also, it's fun to be on a team, and fun to be patriotic when it's not for political reasons. It's fun to laugh at the ridiculous sentimental life stories that television comes up with to make us care more about each player, and it's usually fun to see each country's uniform. This year, ours, designed by Tommy Hilfiger, were famously &
shamefully
made in China, instead of the USA. This decision is being awesomely criticized by politicians & news crews
HERE
and infuriatingly defended
HERE
. Aside from the feckless, wood-brained decisions of the Olympic Committee however, and the absolutely fantastic conversations they force to the table, especially in a heated political year...
It's fun to care about and route wholeheartedly for complete strangers, and if only for a moment, forget about ourselves.