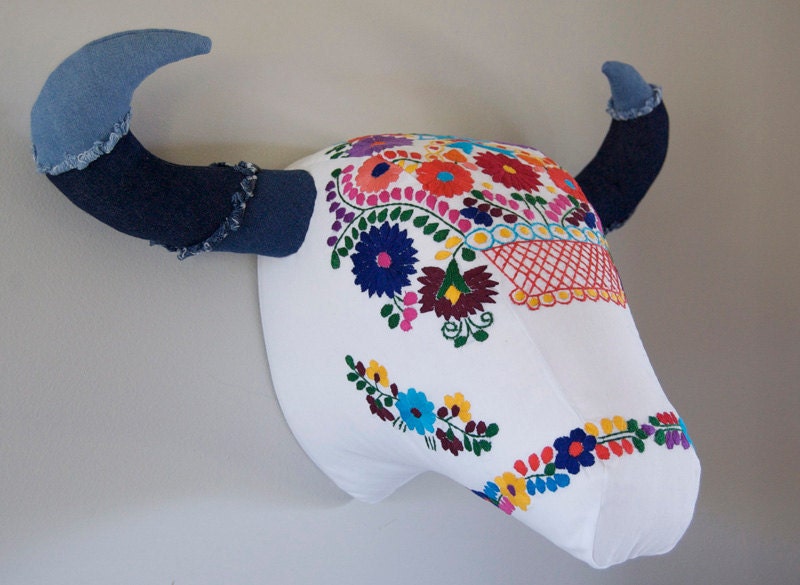 I'm headed to Philly first thing tomorrow to set up for
Art Star Craft Bazaar
. I'm super excited for the weekend, and for my luxurious 10'x10' space at the 3 day show! I find that if I'm able to have apparel hanging on racks, it makes it much more shopper-friendly. Not to mention, I always secretly think of my 10 x 10 tent (which yes, I'm totally bringing - tricked out as an indoor booth) as a cozy little fort, like the ones I used to build with my brother as a kid. Except in this fort, people come visit and hand me money... instead of fighting with me over toys. So actually, it's even sweeter. (No offense to my brother, who I'd totally still build a fort with anyway).
As weekend inspiration, I wanted to repost this chair I saw on
Design*Sponge
today, made by
Katie Steuernagle
(of Apartment Therapy, and Matsutake). I'm a huge fan of Mexican embroidered dresses and absolutely love what she's done with them in the chair and the faux taxidermy. Hope you love them as much as I do!