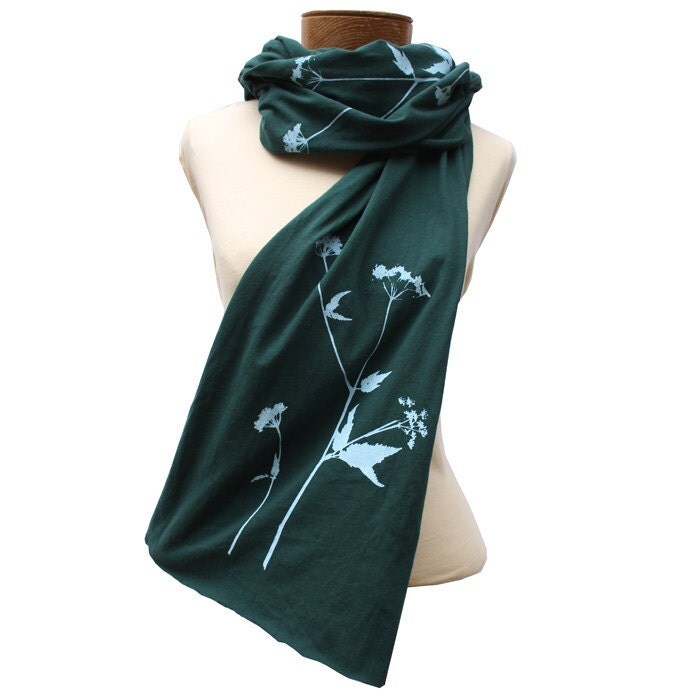 My favorite holiday approaches. Hang on to your pies, or I might swipe them.
I love Thanksgiving not just because the word itself sounds nice. I love an excuse for lots of people to be in my house, hot cider to be on the stove (a jug of bourbon next to it) and for all those people to be stuffed full (for my greatest joy in life, besides eating, is feeding other people twice as much) and pretending to care about football. I just love it!
And what better activity to follow gluttony with, than buying new clothing! AM I RIGHT!??
Ok no, hear me out - because it won't be for yourself. It's the HOLIDAYS, dummy! You're buying for your family (who is likely suffering a similar case of chubbabutt right now to all of us, but who will likely deflate in future months, and by god, they'll want something to wear when they do). Also - we sell
scarves.
Jersey cotton scarves that are eight feet long - which is plenty long enough to wrap around anyone, even if they are still full of turkey. And with these gems, you won't have to guess a size for anyone... making them the ultimate gift as they are also affordable, hand printed, and super cool.
Your next chance to get Red Prairie Press gifts in person will be at
Bazaart
- A craft fair at the American Visionary Art Museum in Baltimore that is not to be missed!
BAZAART ARTFUL HOLIDAY SHOPPING!
Saturday, November 26, 2011 • 10am–5pm
FREE ENTRY–open to the public!
More info: avam.org
(Friday preview party $20 or $10/Members. Tix at the door! 5:30-8pm)
in the meantime, be well, tell your friends & family you love them and take a second helping. Life's too short to pass up pie.