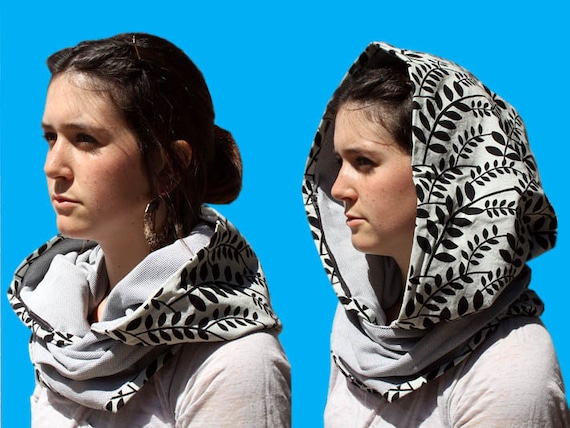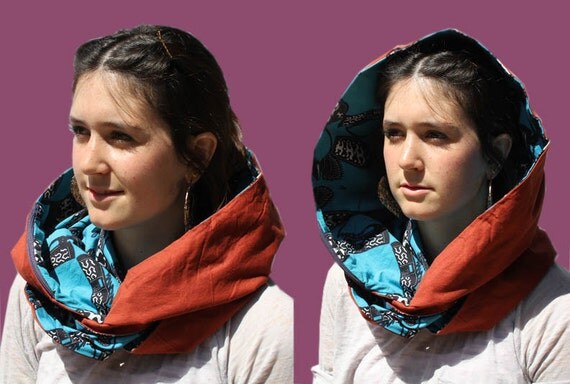 Hooded Scarves by nubabushka on etsy
My summer intern Natalie was very tough to let go this August. I miss her dry sense of humor around the studio. Her willingness to appreciate Ally McBeal with me (while we worked in a less-than-glamorous basement on less-than-glamorous things) was a true inspiration for interns around the world. In fact, I recommend you hire her when she graduates from MICA this spring.
I ran into Natalie this weekend, and she told me to check out her etsy shop, as she'd been busy putting up photos of her hand sewn, reversible, hooded scarves. I don't know about you, but I want every single one of these things. The fabrics are beautiful. The zip-up pocket is big enough to hold a lightweight wallet, phone, or just an ID and some cash - which for me, solves the serious problem of thigh bulge when these things are carried in my pants pockets. The hoods dress up a sweatshirt or tshirt, warm your head and neck on a cool day, and if that's not enough... they just look darn cool.
You can buy your own Nubabushka Hooded Scarf by visiting Natalie's shop:
nubabushka.etsy.com