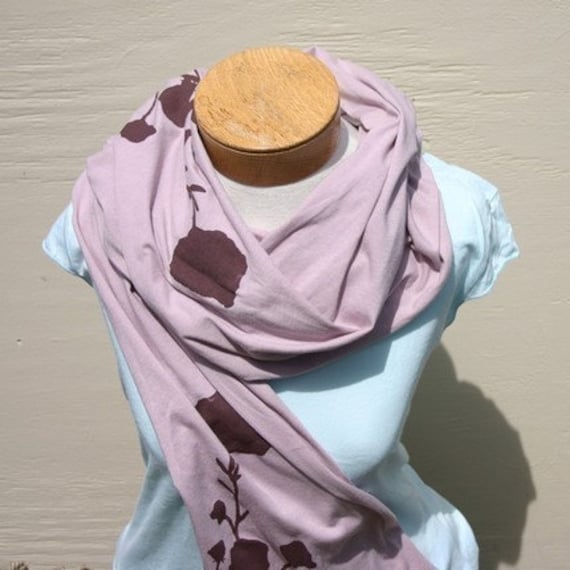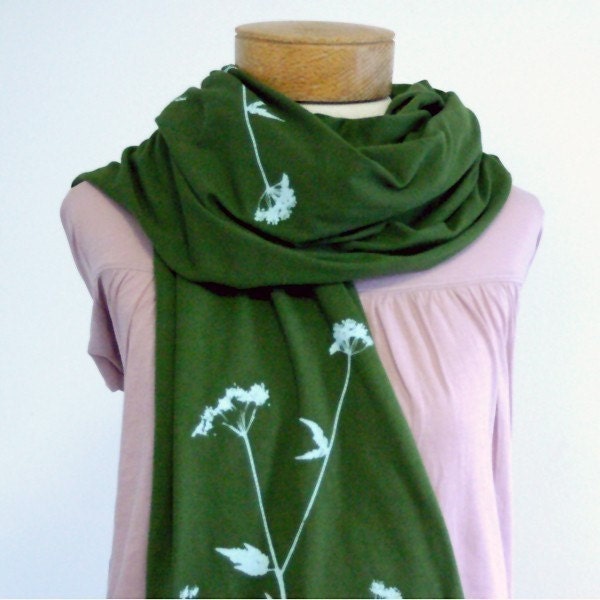 Did you know we're discontinuing a couple colors of our jersey cotton scarves, to make way for some new colors?
Yup, it's true. We're waving a sniffly goodbye to the
Mauve poppies scarf
, and the
Olive lace scarf
today... there are only THREE left of each of them. I can't believe it! We've been through so much together, Olive & Mauve... I'll miss you both!
Hope the last few find good homes!
Speaking of scarves, do you know I have two limited edition scarves in the Baltimore Museum of Art shop right now? The "Made in Maryland" shop is full of custom items made just for the BMA by local artists - each of us using inspiration from a piece in the museum of our own choosing. I picked the yellow lusterware pottery from England as my inspiration. You'll have to go see for yourself what piece I loved most.