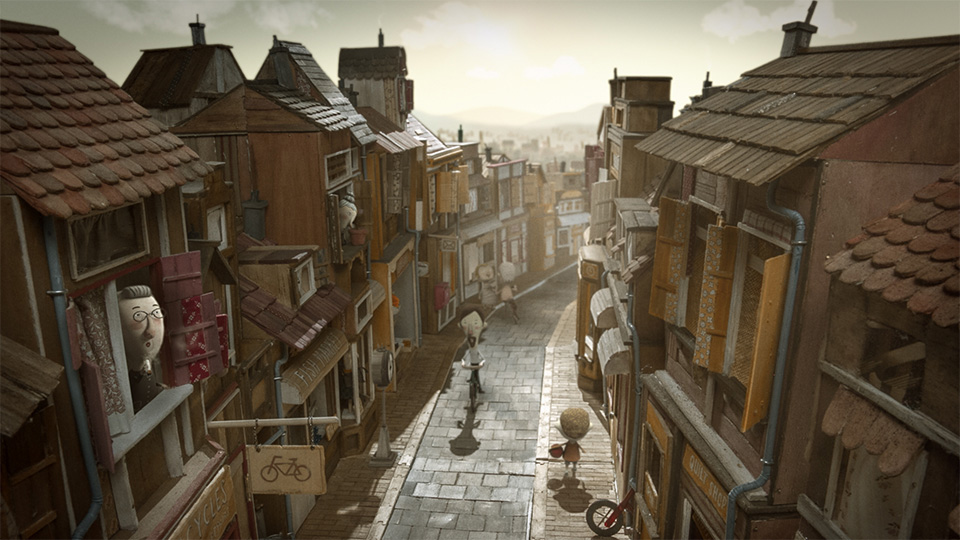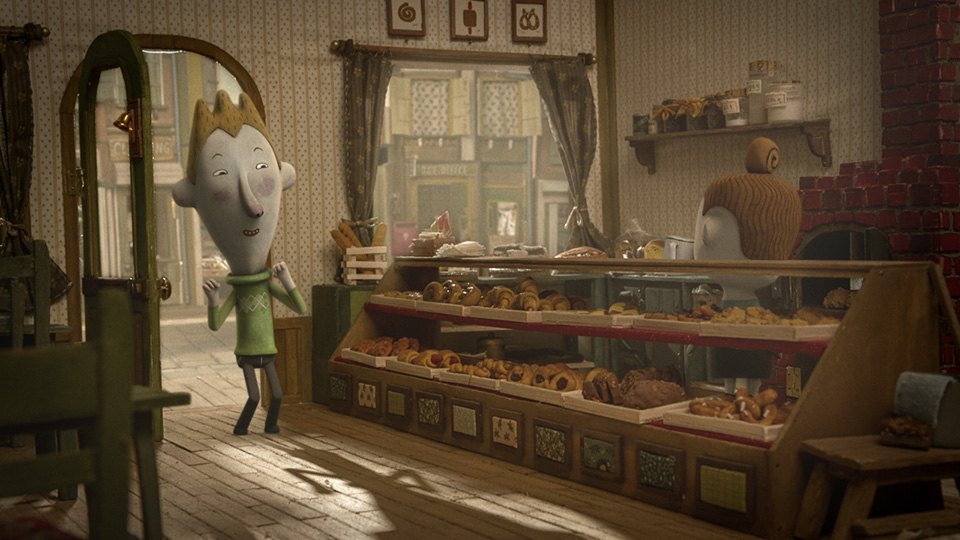 Every visit to my shared painting studio in the last year has involved climbing carefully on tiptoe beyond enormous cardboard and balsa-wood sets, studio lighting, computers and cameras, through a heavy black curtain, and past two animators, hunched determined over their work. I have been tempted so many times to gobble up handfuls of polymer clay, because they look so convincingly like miniature baked goods that I'm positive they'll taste good despite their ingredients. The little storefronts stained with coffee and dulled gouache paints are so perfectly european that I can't help getting jealous of the stiff models of people standing on the edges of sets, because I'd give anything to pin flyers up in their coffee shops, or get my bicycle tuned up in the little bike store. This week, Max and Ru (the ones I described bent over computers in the studio) are putting the final touches on their animation, which has taken more than two years, and been worked on in at least three different countries.
HERE is a trailer of the film.
They were also interviewed by Lynda.com about their unique process, which combines live action, handmade objects with computer generated movement. You can watch that
HERE.
Great to see such awesome work happening in Baltimore, and a true pleasure to see behind the scenes.