Cutting out of town early tonight for a surprise trip to celebrate Phil's 28th birthday (today, Oct. 8), followed by a stay in Allamuchy, NJ for the wedding of two of the best people in the universe, who I love & consider family & can't wait to cheer & weep all over & about. (Recap inevitable. Gushing likely. Photos promised.)
I wanted to tell you first though: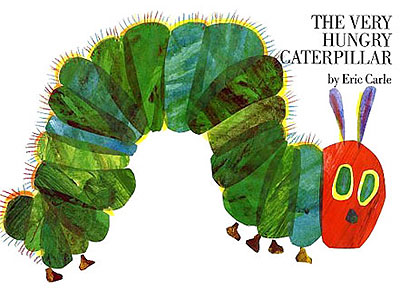 Today an organization called
Read For the Record
(part of Jumpstart), which promotes early childhood reading & learning, is trying to set the world record for most people reading Eric Carle's
The Very Hungry Caterpillar
. Find the book (don't even TELL ME you don't own it. I have two copies personally.) Read it to someone, then go to the site, and make sure you're counted! FUN!!
Now, go love each other, read to each other, and have a great weekend.