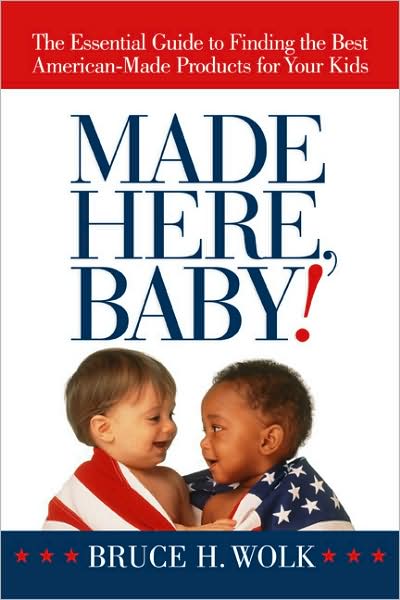 Excited to tell you that I'm adding another book appearance to my resume. I'm so happy to be included in a book about American Manufacturers called "Made Here Baby" for which I was interviewed a while back.
Synopsis
As a parent, you would do anything to keep your children free from harm. So you want to be sure that the toys you buy for them are fun, well-made, and-above all-safe. Recent recalls of millions of imported toys have caused parents to be more and more concerned about products that are manufactured overseas-and the materials that go into them. It is becoming clearer than ever that by buying more American-produced merchandise for our children, we can assure ourselves of its quality and safety.
This book is a guide to finding the best of American made.
Check it out at your local bookstore, or online at
Barnes & Noble
,
, Target
or
Amazon
.