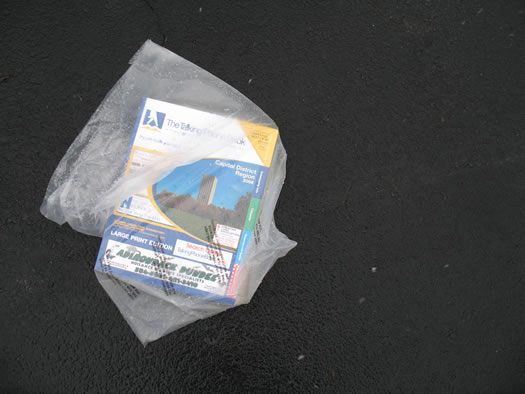 Did you know that you can opt out of having the yellow pages, and white pages, and all phone books delivered to your house?
If you're reading blogs, chances are, you google things to find them, rather than looking in the phone book anyway.
Having just dumped a pile of FOUR phone books into our recycling bin, I realized we should probably put a stop to the wasted paper.
You can do it easily by visiting
YellowPagesGoesGreen.org
.
Now, if only we could opt out of getting former tenants' junk mail...